2018 - Winter session

January 15th to February 24th (6 weeks) 
√ You can check the levels description here. Unsure of your level? Take this FREE online placement test to find out! New students with prior experience in French language learning are invited to contact the AFT office before registering.
√ Please also review our policies. 
PLEASE CONTACT AFT OFFICE IF YOU WANT TO REGISTER AFTER THE SESSION HAS STARTED.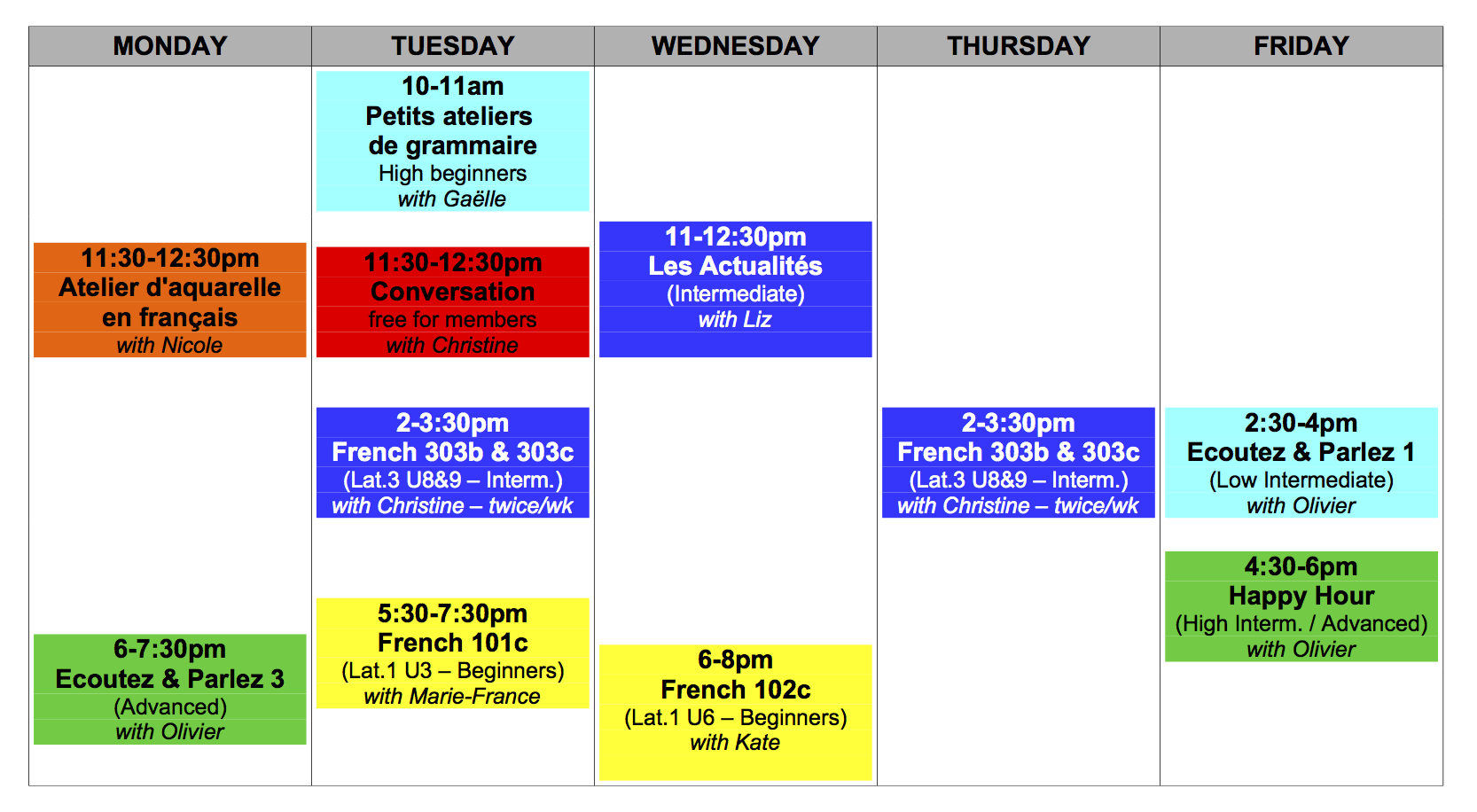 NB: Tuesday 10-11am class "Petits ateliers de grammaire" is full.