Come check out our collection of French Books!
We offer members free access to our collection of French Books, Comic Novels and Children Literature, located at our AFT office.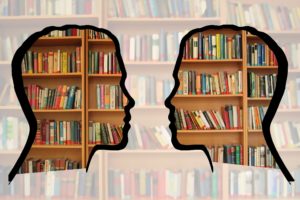 Library Policies 
Borrowing
DVD and CD: 1 week'
All other items: 2 weeks (books, magazines, language learning)
Sign out the book with a teacher or the Director
Loss, damage or failure to return borrowed items
You are responsible for the items you borrow. We ask that you return items in the same condition as when you borrowed them.
If borrowed items are damaged or lost, we will charge the following replacement fees:
Books, DVDs, picture books, audiobooks: $20 per item
Magazines (children and adults): $10 per item
Late fees
Books, CDs, magazines: 25 cents per item, per day
DVDs: $1.00 per item, per day
Donation policy
The library welcomes donations of books in French and in good condition.
Please email alliancefrancaisetucson@gmail.com with any additional questions.