Join our French Conversation Group!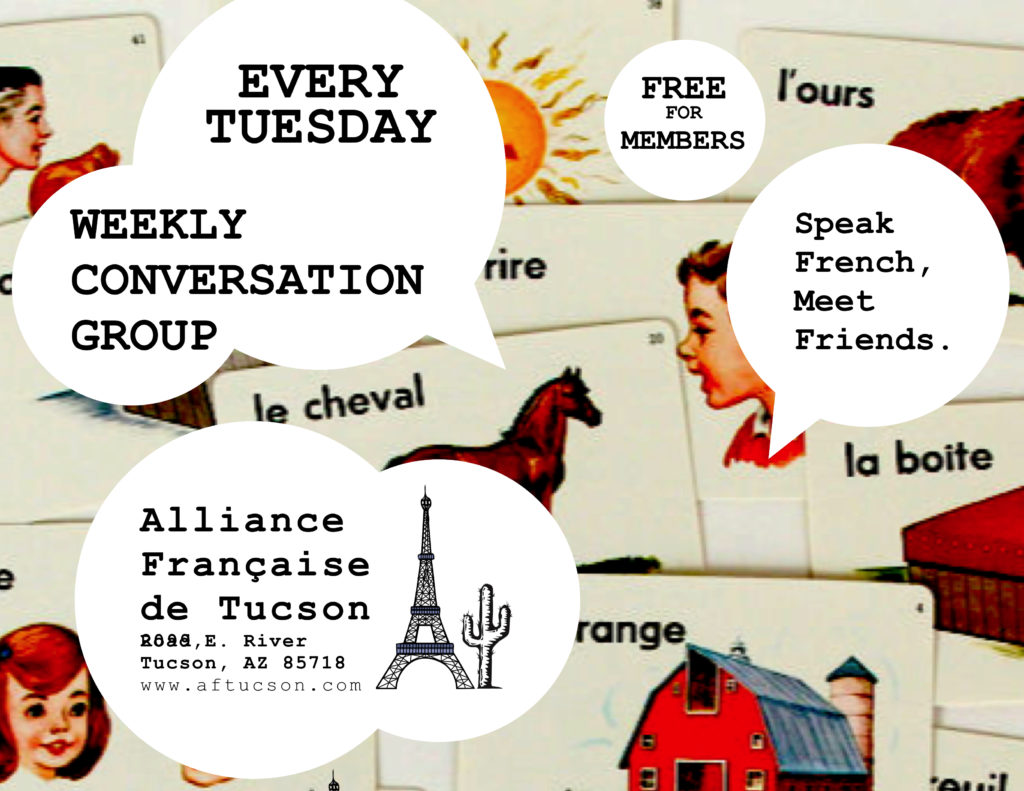 The Alliance Française de Tucson offers many opportunities to practice French outside the classroom. The Conversation Group is a more casual and fun French-speaking experience!
Led by one of our French Teachers, the group meets once a week, Tuesdays at 11:30 am, for an hour.
It's FREE to members of AFT.
Any level is welcome, however you have to be a member of the Alliance Française de Tucson to participate.
Non-members may come to one free Conversation Group Meeting.