Join our Book Club!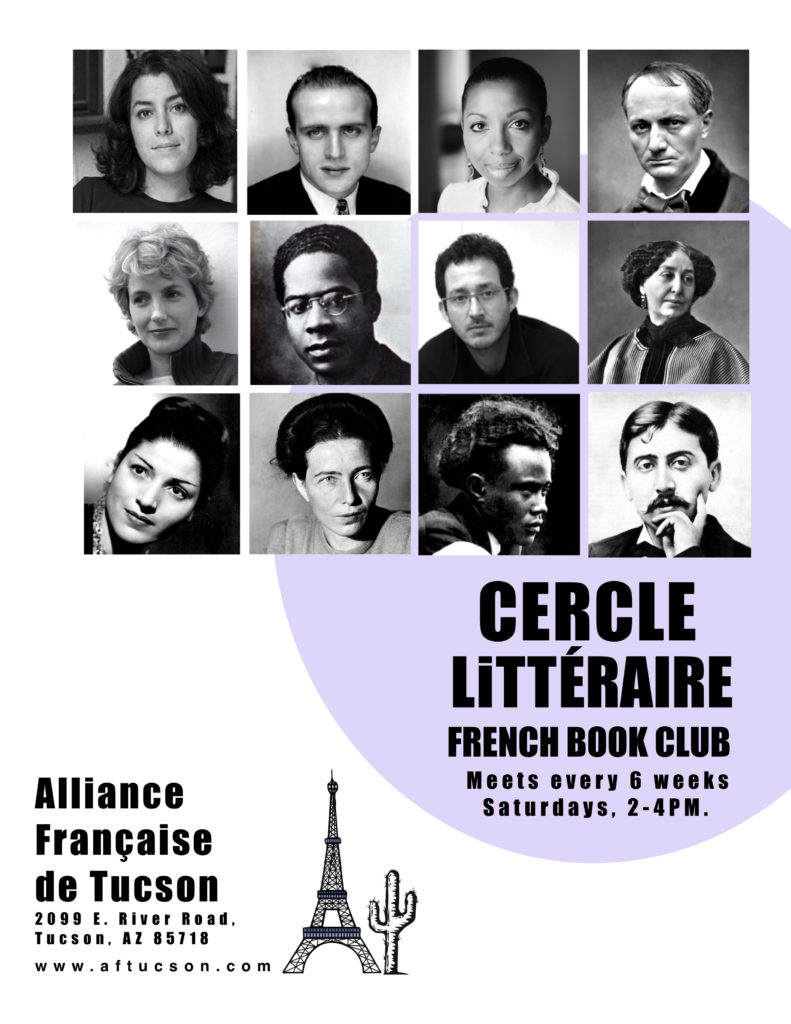 Our French Book Club meets every 6 weeks, on Saturday from 2 to 4pm, at the Alliance Française de Tucson. We come together to discuss our thoughts, practice French and sharing what we have learned. 
Club meetings are led by one of our instructors. The conversation focuses on the whole book. Participants are expected to have read enough of it to be able to discuss it. Speakers with varying French skills are welcomed. Unless otherwise specified, all books are written in French. 
It's FREE for members, $5.00 for non-members. 
You can easily find the selected books on amazon.fr.com,  amazon.com,  French Books online.
Upcoming Meetings: 

Voici des guides de lecture pour La Commissaire et La Tete en Friche. Ces guides comprennent un vaste vocabulaire traduit par chapitre.